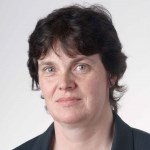 Anita Parkin

Director of Public Health, City of Bradford MDC
Dr Anita Parkin has been Director of Public Health in Bradford since 2007, a partnership role between the NHS and local authority. She joined Bradford Primary Care Trust as Director of Public Health, from Medway Council. Anita provides public health leadership and advice to Bradford council and the CCGs in Bradford.
She has led the transition from PCT to local government of a coherent specialist public health service, leading and supporting programmes to improve health and wellbeing, reduce inequalities and promote social inclusion. She ensures effective arrangements for health protection and population screening programmes are in place.
Prior to working as director, Anita has had a long association with the public system England, for over 20 years, in a range of senior public health positions. These have included roles as Deputy Director of the South East Public Health Observatory, Head of Information and Performance at Wiltshire Health Authority; and other public health roles in Doncaster and Derbyshire.