CPD/Masterclasses - Programme and Registration Details
** DUE TO THE COVID-19 SITUATION THE HEALTH PROTECTION SESSION DUE ON 15th APRIL 2020 HAS BEEN POSTPONED**

** THE CRITICAL APPRAISAL SESSION DUE ON 20th MAY 2020 WILL TAKE PLACE ONLINE ON 14th JULY 2020**
The remaining Masterclass sessions for 2020 will be going ahead Online on the scheduled dates -Registered applicants will be contacted to confirm if they still wish to attend the sessions. 
WAITING LIST PLACES ONLY FOR SESSIONS  4, 5, 6, 7, 8, 9 and 10.
Programme details and Registration forms are attached below
The application process once open does not close but if a session reaches capacity we'll reflect that on this page. In that instance we won't be able to offer you a place but would add your name to a waiting list in case a space becomes available. There is capacity for up to 25 participants per session currently.
The CPD and Masterclass offer 2020 is a free workforce development programme available for Public Health practitioners in the region focused on the development of strong technical public health skills coupled with strong system leadership and interpersonal skills.
Some training has been designed to contribute to the attainment of core standards required to demonstrate safe and competent practice as a PH practitioner and some will address leadership and interpersonal skills development and will allow opportunity for personal reflection. We hope the programme will help to identify and fill 'gaps' in knowledge and competencies for Public Health practitioners to help them develop in their careers both personally and professionally.
The Faculty of Public Health (FPH) Masterclasses, highlighted in blue in the attached documents, incorporate all UK Public Health Register (UKPHR) practitioner standards and are mapped to the Public Health Skills and Knowledge Framework. Practitioners considering UKPHR registration or those who secure a place on Cohort 2 of the Y&H UKPHR registration scheme can be confident that masterclasses meet the theoretical knowledge requirements for portfolio writing and are at the right level to demonstrate competence for professional registration.
FPH Masterclasses also offer an optional accreditation for attendees of these sessions. For further details please refer to the attached FPH Programme.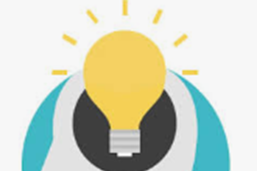 Share with friends