Anchor institutions – their role in reducing health inequalities and building back fairer
An anchor institution is any organisation that plays a pivotal role in communities. These connections mean that anchor institutions are in a prime position to address the social, or wider, determinants of health - the conditions in which people are born, grow, live, work and age. Anchor institutions do this through how they employ people, purchase goods and services, use buildings and spaces, have impact on the environment, and engage in partnership with local communities .
The Covid-19 global pandemic has brought the issue of health inequality into focus in this country, creating significant health and economic impacts which we will face for many months, if not years, to come. And as with other health and wellbeing outcomes, the impacts from Covid-19 have not been experienced equally. Many anchor institutions have been central to the immediate response to this pandemic, and through their role as anchor institutions they also have an essential role in recovery and achieving the aim of building back fairer.
Introducing our work to support anchor institutions in the region
PHE Yorkshire and Humber Health and Wellbeing team want to work with and support local and regional partners to maximise the role of anchor institutions in reducing health inequalities and building back fairer from COVID.
This will include identifying:
the key principles of an anchor institution
the policy context within which these can be implemented
the broad range of what this can mean in practice
The approach taken will be iterative but will include:
Collating examples of good practice and case studies from around the region
Cascading national policy and action around anchor institutions including the recently launched Health Anchors Learning Network
Establishing a learning network to share knowledge, resources, and local examples
Building the evidence base around anchor institutions including evaluation of their impact on health inequalities and population health outcomes
What can you do to get involved?
The key contacts for this work are Ruth Crabtree (ruth.crabtree@phe.gov.uk) and Kristin Bash (kristin.bash@phe.gov.uk).
We are keen to speak to anyone who is involved in working in or with anchor institutions so that we can build a network of interested people to push information out to and connect with.
Use the link below 'Further detail on the planned PHE NEY work on anchor institutions' to find out more information on the work.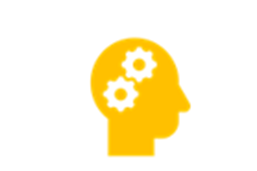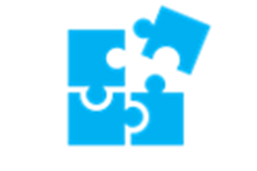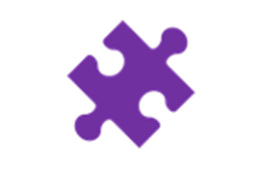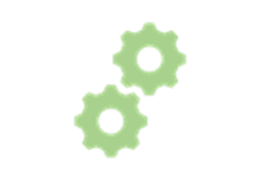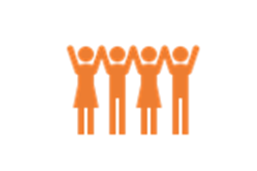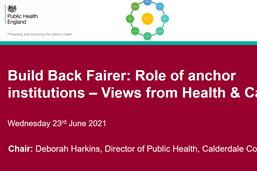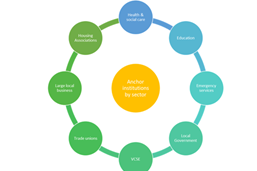 Share with friends