Public Health Framework for Gambling Related Harm Reduction
04 September 2019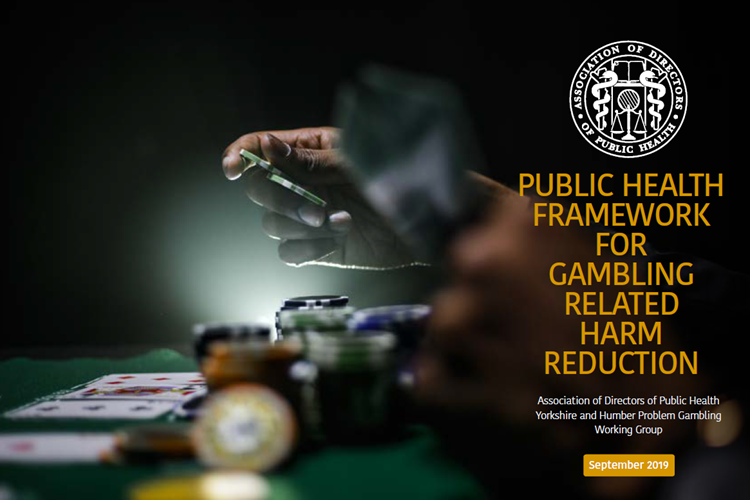 Across Yorkshire & Humber, Local Authorities have recognised the need to share learning and good practice. As a result in 2018, the Association of Directors of Public Health for Yorkshire and Humber, with support from Public Health England agreed to set up a regional Problem Gambling Working Group.
As part of our work we felt the need to develop a local resource to support the publication of the Gambling Commission's Measuring Gambling Related Harms: A framework for action. We recognise that the enormity and complexity of the work needed for a comprehensive harm reduction programme may become overwhelming. Hence this publication which we hope will be a practical aid for Local Authorities and partners. We are unapologetic for our vision to reduce gambling related harms and reducing the "consumption" of gambling products by the most vulnerable or at risk of harm.
We believe that using this framework and the menu of possible areas for action will help on the journey. Please click here to download this framework for action
I would like to thank my colleagues on the ADsPH (Y&H) Problem Gambling Working Group for the development of this resource.
Dr Ian Cameron, Executive Director of Public Health at Leeds City Council; Chair of Yorkshire and Humber ADsPH Problem Gambling Working Group
Share with friends