Covid Explained
About Covid Explained
This campaign was ended on the 21 February 2022

The campaign provides facts, guidelines, real people's stories and information, broken down into simple easy to read advice in over 12 different languages.
We have been living with COVID-19 for almost 2 years now and experts believe that it could be with us for some time. As the COVID-19 pandemic has evolved we have learned a lot about the virus. We have been in and out of lockdowns, seen infection rates rise and fall and been introduced to lots of new ideas like testing, face coverings, self-isolation, bubbles, social distancing and vaccinations.
COVID-19 has forced us to change the way we live our everyday lives. Things change quickly and there has been so much information around the virus that sometimes it can be really hard to know what to do.
The main aim of covid explained it to cut through the noise and confusion and give the people of Yorkshire and the Humber the simple facts and information they need to protect themselves and others as we continue to live alongside COVID-19. The campaign highlights real-life experiences and stories of people having COVID-19, getting vaccinated, testing and self-isolation.
Covid explained has been commissioned by the government with input and insight from the 15 local authorities across Yorkshire and the Humber. All COVID-19 information has been sourced from gov.uk and nhs.uk. The campaign has been co-created with communities and designed by Magpie
On the 21 February 2022, the Government published a plan for removing the remaining legal restrictions while protecting people most vulnerable to COVID-19 and maintaining resilience. In line with the changes in guidelines, the 'Covid Explained' campaign came to a natural end. An evaluation of the programme is now underway and we have maintained a bank of assets should elements of this campaign be required to support and protect health.
For the latest Covid-19 Advice and Guidance
The latest advice and guidance on Covid-19 is always kept live an updated the UK Governments website and can also be found on the NHS website.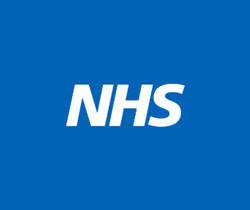 Share with friends