2024 Recruitment Event - Y&H Public Health Practitioner Workforce Development Programme UKPH Registration
25 September 2023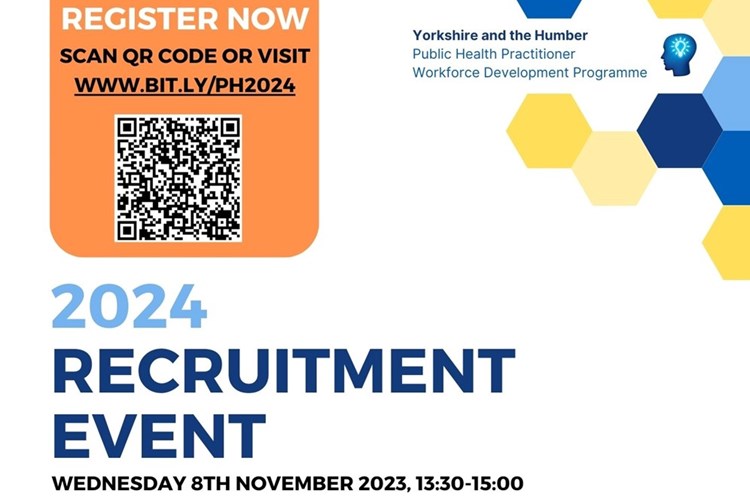 We are pleased to announce that the 2024 Recruitment Event for the Public Health Practitioner Workforce Development Programme will be held on
Wednesday 8th November 2023
13.30 – 15.00
on Zoom
To register your interest and receive the Zoom joining link, please complete this form: https://forms.office.com/e/WWhSVzEyat
This is an opportunity to learn about our FREE Workforce Development Programme for Public Health workers in the region.  The Programme consists of a range of Continuing Professional Development and Masterclass Sessions that are designed to enhance the technical and interpersonal skills of those working in public health roles.
You will also be provided with an overview of the Yorkshire & Humber UK Public Health Register (UKPHR) Practitioner Registration Scheme and be given the chance to engage with Practitioners, Assessors and Mentors who are currently involved.  For those interested in joining Cohort 6 in April 2024, a detailed Scheme Information Session will be held on Wednesday 22nd November 2023.  You will be told how to register for this at the recruitment event.
A list of FAQ's can be found here. The agenda will be shared in due course.
If you'd like to hear from previous practitioners with first-hand experience of the scheme, click the link below. Saima explains it better than we ever could!
YouTube: (24) Saima Nazir Testimonial, Scheme Graduate 2022 - YouTube
Share with friends