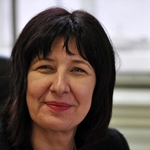 Prevention Concordat for Better Mental Health
10 October 2018
Today, on World Mental Health Day, I'm delighted that my local authority, Hull City Council, along with eight others in Yorkshire and the Humber [Calderdale, Doncaster, East Riding, Kirklees, Leeds, North Yorkshire, Wakefield and York], is making a formal commitment to the principles of the Prevention Concordat for Better Mental Health.
Every one of us has mental health, but while we are used to talking about the ways we maintain our physical wellbeing and prevent illness through regular physical activity, eating a healthy diet or not smoking for example, as a society we tend to only discuss mental health when it becomes a problem. Over the years that has meant that mental health has often been considered in negative terms and people with mental health problems felt stigmatised as a result of their illness. But mental health is no different to physical health and we need to be much better at promoting good mental and emotional wellbeing for all and at preventing mental health problems. This is where the Prevention Concordat comes in.
The Concordat describes a shared commitment to preventing mental health problems and to promoting good mental health. Developed by a partnership of statutory and voluntary sector organisations and in conjunction with people with lived experience of mental health problems, the Concordat calls for a range of national and local action on mental health:
Transform the health system so it has prevention-focused leadership, enabling help and support to be provided much earlier and therefore avoid mental health crisis
Work collaboratively to improve the public's mental health
Draw on the expertise of people with lived experience and of the wider community to identify solutions and promote equality
Build the capacity and capability across the workforce
So what would supporting the Prevention Concordat mean for a local authority? The nine councils committing to the Concordat's values today will be following a framework for action that has five domains:
Needs and asset assessment. Using data and intelligence to better understand the specific mental health needs in our areas: what are the risk factors for mental health problems and how can we mitigate those risks? What helps create and protect mental health? What local assets – community groups, peer support programmes, volunteering opportunities - do we have?
Partnership and alignment. Organisations working together with our local population through a wide-ranging multi-agency partnership.
Translating needs into deliverable commitments. Establishing the mental health needs in the local community is vital, but they need to be reflected in high-level strategies and operational plans of organisations within the partnership.
Defining success outcomes. We will have a process for defining what success outcomes are right for our local authority and a system for regularly monitoring progress on those outcomes.
Leadership and accountability. Strong leadership is needed across all organisations in the partnership. We need mental health champions at the highest levels in local authorities, partner organisations and ensuring mental health is a priority for the health and wellbeing board. We need clear decision making processes and, crucially, we need to ensure that people with lived experience have opportunities to challenge us if they feel that we aren't focusing on the right priorities, or if progress is stalling.
For many organisations adopting the Prevention Concordat will mean a complete change in their approach to mental health, from one that focuses on the unwell at moments of highest need to one that also has a population focus, driving improvements in mental health and wellbeing for all. As a minimum it will provide a renewed momentum to the work already taking place in all our areas to improve mental health and wellbeing.
By committing to the Prevention Concordat today we are saying mental health matters, and that we all have an active role to play to ensure that message is heard and understood by everybody.
https://www.gov.uk/government/collections/prevention-concordat-for-better-mental-health