Understanding the health needs of LGBT+ people
Lesbian, Gay, Bisexual and Transgender (LGBT+) Health
LGBT+ people report disproportionately poorer health outcomes than the general population and worse experiences of healthcare, with research illustrating that LGBT+ communities experience substantially higher instances of mental health issues, smoking and substance use and lower rates of physical activity.
The reasons associated with poorer LGBT+ health outcomes are complex. Minority stress is likely to be a factor, as people self-medicate with alcohol, drugs or smoking to cope with feelings of discrimination or rejection from wider society. Other attributable factors include social inequalities, isolation and inadequate understanding of LGBT+ health needs among healthcare providers.
During Pride month, Public Health England Y&H hosted a series of six webinars which raised issues specific to LGBT+ communities health needs and showcased best practice for addressing and improving LGBT+ health inequalities throughout the region.
Following substantial interest in these events, an LGBT+ hub has been designed to support stakeholders to improve services, health outcomes and the experiences LGBT+ individuals have within healthcare system. This hub brings together LGBT+ health inequality resources and provides useful links and information for the sharing of good practice.
For further information please contact Business Support - NEYAdmin@dhsc.gov.uk
Events
Throughout Pride month, Public Health England Yorkshire and Humber Centre are hosting a series of webinars which will explore the disproportionately poorer health outcomes experienced by Lesbian, Gay, Bisexual and Transgender (LGBT+) people across the life course.
These webinars will provide an opportunity to showcase best practice and foster new ways of working to address and improve LGBT+ health inequalities throughout the region.
These events are open to professionals from across the health, social care and VCSE sectors with a responsibility for addressing LGBT+ health inequalities, including Local Authorities, primary care services, policy makers, commissioners and NHS trusts.
Please click on the links below for booking details and further information: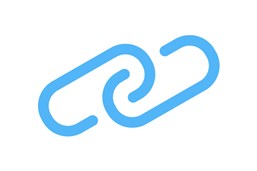 Share with friends